Who We Are
We help small businesses and charities with their social media management and targeted campaigns. We are graduates of the accredited strategic social media management course delivered by Digital Mums

We are able to give a short free Audit of your platforms.

If you decide to work with us, these are some of ways we can help:

- Developing the business' media strategy and subsequent roll out of potential campaigns.
-Creating User Personas (typical clients)
- Running Social Media accounts .
-Sourcing and Scheduling both curated and created content and engaging with influencers.
- Managing a time limited campaign.
- Running ad campaigns across platforms.
- Capture and analysis of weekly analytics and performance metrics and relevant adjustment of campaign.



Powered by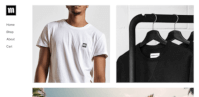 Create your own unique website with customizable templates.
Photo used under Creative Commons from Mediocre2010